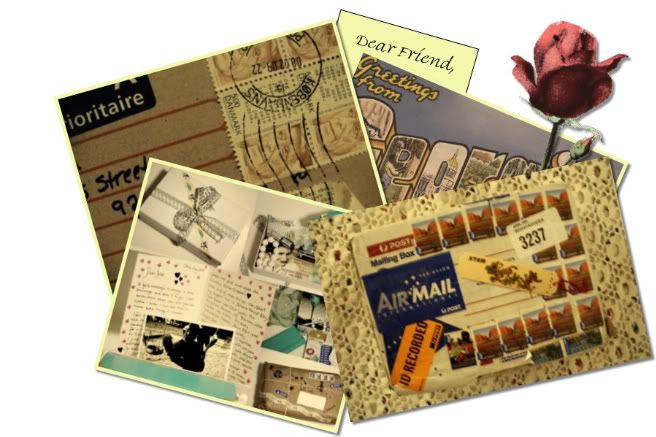 This is one of the happiest things I have ever seen. Inspiring blogger, Blair, has several marvelous blogs and one of them - http://abrownpaperpackage.blogspot.com - connects girls around the world so they can send each other packages of delight. She says that her program "

was started in hopes of connecting girls throughout the world through handwritten letters and little gifts."
You must go to her
page and sign up
for this purely perfect opportunity. Even if you don't sign up, you can now go through Life more happily knowing that a site such as this exists.