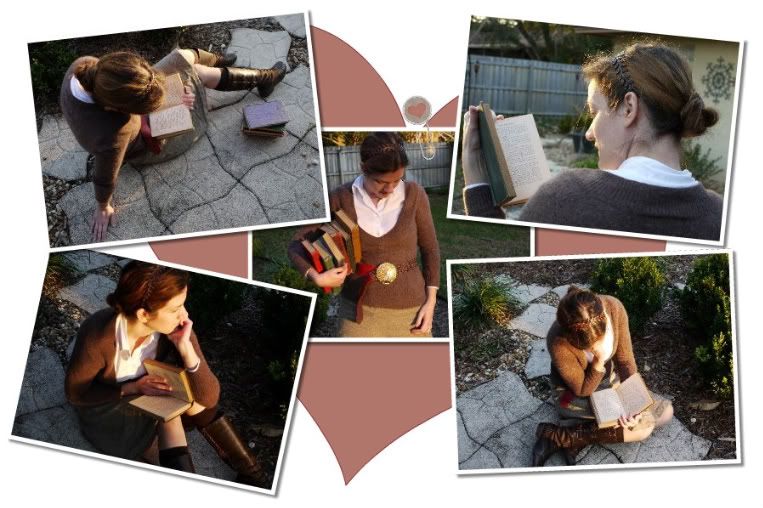 H
appy Valentine's Day! I love every holiday (checking...um...yes, every holiday) even the much maligned Valentine's so I thought I'd do a particularly lovey song for this week's song sketch. Awww...
It's from
Singin' in the Rain
but, for some reason, I couldn't find it in any recording except for the wacky film version, complete with Lina Lamont's voice. But it seems perfect for this trés romantic day, all about wanting the person you're with to match up with the men we read about/watch films of. I definitely

can

identify with holding men to a standard made up from years of falling for fictional heros.
If you would like a copy for yourself, just leave a request in the comment (if it's your first request, please leave your email). Again, my bandwidth on the file hosting site is pretty tight so it may take a while to load - if so, feel free to ask for the song and you can listen to at your leisure.
P.S. Feel free to
follow me
! I promise only ever to lead you to bright, sunny places!