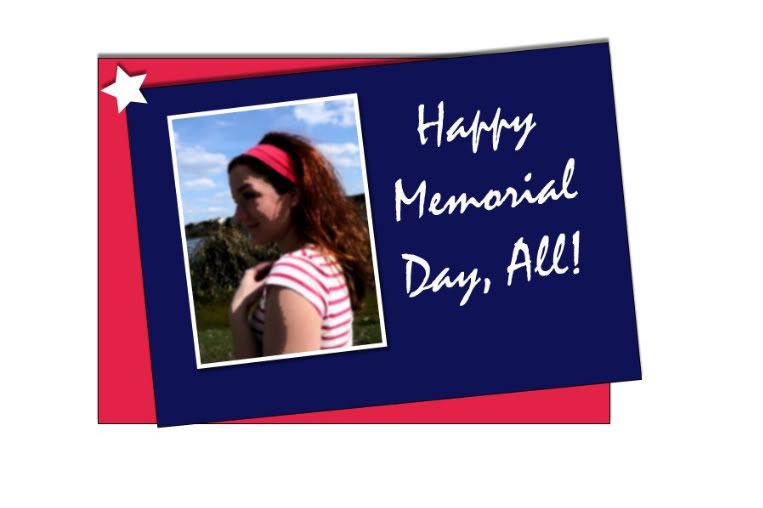 In honor of this week's holiday, I am posting up a song I actually recorded last year for Memorial Day. I deeply wish that those who are separated from their loved ones are soon, happily, reunited.
To those in the States, Happy Memorial Day! And to everyone else, I hope your week is off to a wonderful start.
If you want a copy of this week's patriotic song sketch for your own, just leave a comment requesting it! If it's your first request, please leave your email as well.
P.S.
Feel free to
follow me
! I promise only ever to lead you to bright, sunny places!
P.P.S. I have a brand, new original album out! If you download it and looooove it, please write a lovely review on the site from which you purchased it!