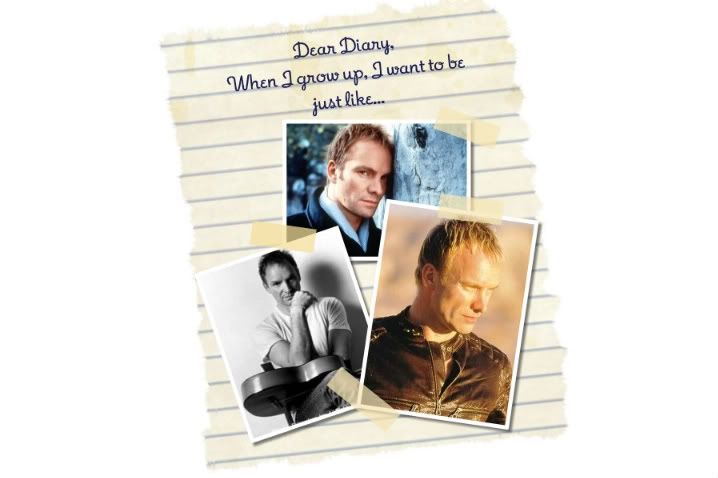 Well,
I
wanted to be just like Sting. His music (oh, so brilliant!), his love life (oh, so sexy), his lifestyle (villa in Tuscany? Sure, I'm in) and his constant expanding of boundaries. He was the reason I began yoga and the reason I started at an early-ish age to be interested in the environment.
I've heard so many people talk about, "Aw, I wish Sting sang just like he was in the Police. That was when he was amazing." Sure, he was amazing in the Police but also equally amazing in his jazz-fusion phase, his intelligent pop phase, his world music phase, his slightly-techno phase and now his classical music phase. When I heard his music for the first time on a bus heading for a field trip, I was smitten; though not in the crush way, in the "When I grow up, I want to be just like ___" way. That was when I decided to be a singer/songwriter.
I would love to know who influenced you! Who was the person that was your role model, your inspiration?