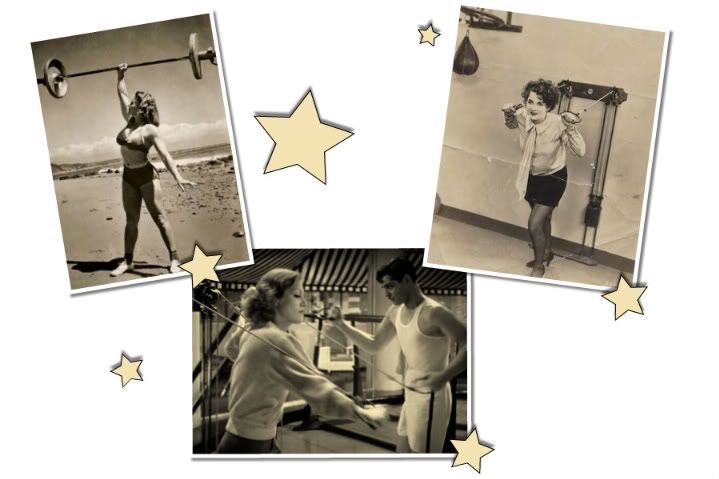 Ah, the New Year! So many resolutions (and I've seem some very ambitious ones!) yet getting in shape (aka: lose weight, exercise more, etc.) is one of the top-est. Diana from
ourcitylights
got me thinking about what would be a great workout playlist.
Here, my gift to my motivated readers, a workout/energizing playlist (I tried to put it in a reasonable order too- warm-up to cool-down):
1.
99 Luftballons
by Nena (It builds slowly - good for the first song!)
3.
Stop Me
Mark Ronson's version (Much more upbeat than the Smiths' version)
6.
Faith
by George Michael (Will probably appear in every single playlist I ever make. Perfect for picking you up in the middle of your grueling workout).
7.
Lollipop
by MIKA (He has a ton of songs that would work but this one always makes me smile)
11.
I'm Your Man
by Wham! (Yay! Second George Michael song!)
13.
Fidelity
by Regina Spektor (It's slow but a good cooldown song)
14.
La Belle Dame Sans Regrets
by Sting (Trés romantique! To remind you of why we're all working out in the first place. Probably.)
What other songs should be added?