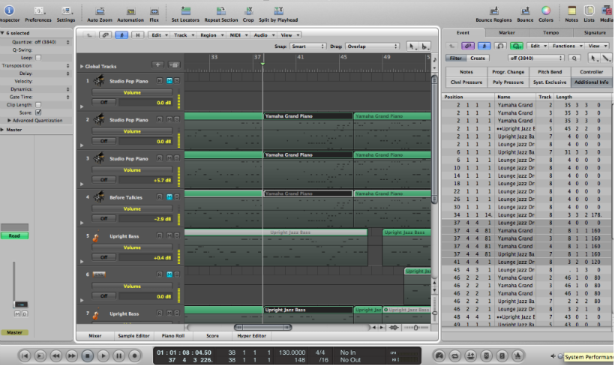 Screenshot of a song I'm recording/mixing
Sooo, working hard on recording! I'm hoping to have the album
mostly
done in a couple weeksish. Really committing to a deadline as you can see. Therefore I didn't do a song sketch this week. Instead, here is a rough of an instrumental part from a song on the new album. What do you think?
Be sure to check back next Sunday for another song sketch
and
sometime this week for my first music information post. Music education post? Music enlightenment post? Music epiphany post? Well, whatever.


And I wanted to thank those who have generously donated to the creation of my album. I truly appreciate your support.
P.S. Feel free to
follow me
! I promise only ever to lead you to bright, sunny places!